This new O2 advert video titled "You're Our Headline Act" features music by Michael Kiwanuka while a man dances in the moonlight.

In the commercial, we see a man walking through a park on a moonlit night when his phone suddenly dies. His surroundings dramatically change as laser lights appear from cars and a stage rises up from beneath him. The man then performs a modern-day 'Singin' in the Rain' style performance to the backdrop of a full Moon. The man is then brought back to reality with a shiny new working phone in his hand.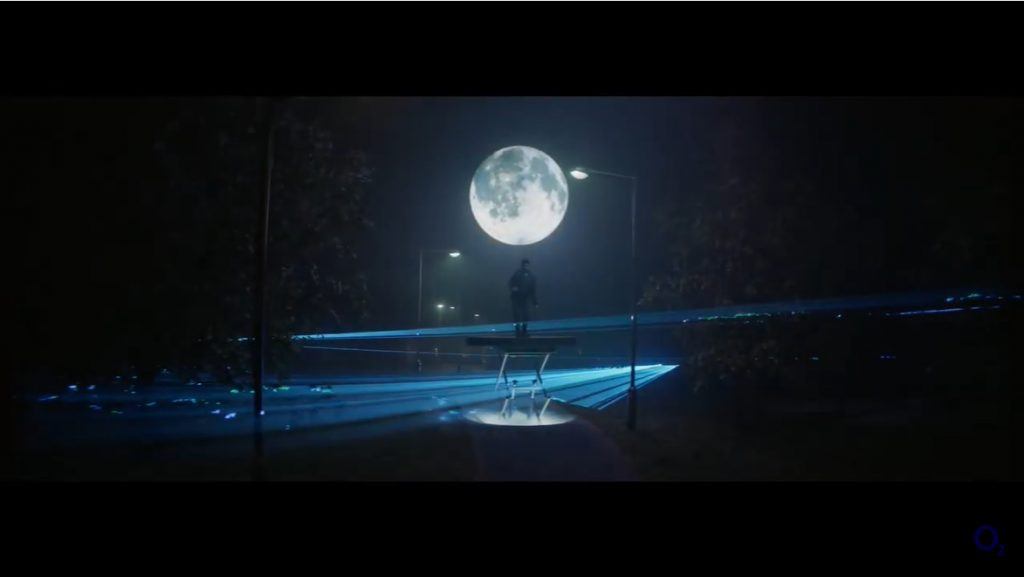 The short advert aims to highlight the benefits of O2's custom plans which allow customers to customise various elements of their mobile contracts such as monthly data allowance, contract length and how much to pay per month or upfront.
This is a new addition to O2's TV advertising campaigns after their highly successful Catch Some Stardust commercial that is still currently airing at the time of writing.
The music in the advert
Music: Light | Artist : Michael Kiwanuka
The music in the 2020 O2 moonlight dancing advert is a song called "Light" released last year by British singer-songwriter and record producer Michael Kiwanuka. The song features as the final track on his self-titled album "Kiwanuka".
The record producer has been nominated for various honours including the Brit Awards, MTV Europe Music Awards, Mercury Prize and the BBC Music Awards. In January 2012, he won the BBC's Sound of 2012.