Samsung have launched this new short advert promoting their Galaxy Buds+ wireless earphones. The ad features music by Colombian band Bomba Estereo. The commercial highlights the 11 hours of power that users can enjoy to listen to their favourite songs non-stop.
Other similar short adverts have been released by Samsung promoting the quality of the sound created by the 2-way speakers and another commercial showing the Wireless PowerShare feature of the headphones.
In the ad which has a predominantly black and white background, we see a man and a woman wearing the buds and dancing on a circular platform with water jets.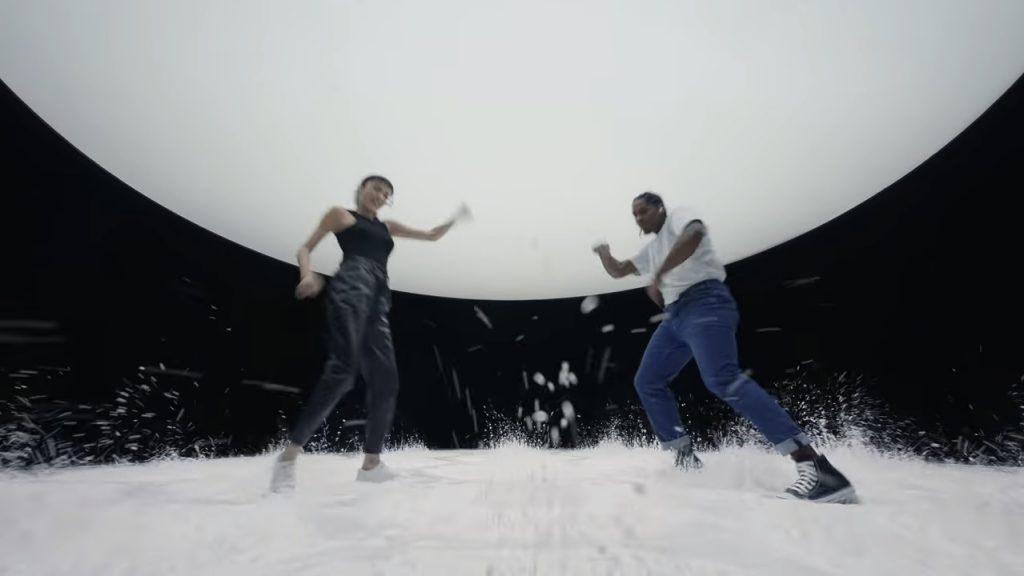 The music in the advert
Music: Soy Yo | Artist : Bomba Estéreo
The music in the 2020 Samsung Galaxy Earbuds+ advert is a song called "Soy Yo" by Colombian electro-pop band "Bomba Estéreo". The song's music video features an 11-year-old Latina girl, who, after getting her hair done, has been filled with a newfound sense of confidence. The video became a viral hit and now has over 88 million views on YouTube. See the video below…