How to advertise on Sounds Familiar
Sounds-familiar.info enjoys collaborating with advertising, SEO and media agencies and we offer advertising space for clients. See details below. Most arrangements are made by email using the contact details further below.
Display adverts
We allow a number of different advertising placement types throughout the site in different formats and would be more than happy to answer your questions in relation to advertising on our site. We can offer short term or longer term advertisements (with discounts).
Featured adverts
We provide advertising space for text or banner ads within featured articles. These can be time limited or permanent depending on your needs.
Article writing
We also allow publishers to provide their own articles for the site on the condition that the articles relate to the primary goal of providing information on UK TV commercials or the music used by brands. These articles are moderated before inclusion. This is to uphold the integrity of the site.
Brands / Upcoming TV campaigns
We are always delighted to hear from advertisers, brands or agencies who wish to make us aware of any upcoming TV advertising campaigns they intend on launching. This is a win-win situation as brands can enjoy free exposure to our visitors and we continue to upkeep our integrity by providing accurate, up-to-date information about music in UK TV commercials.
Contact
To enquire about any of the advertising options, please use our contact form or drop an to email webmaster(at)sounds-familiar(dot)info.
Current visitor data
Below are the latest visitor data figures for sounds-familiar.info (data taken from the period May – September 2018) provided by Google Analytics .
Average monthly unique visitors: 250,000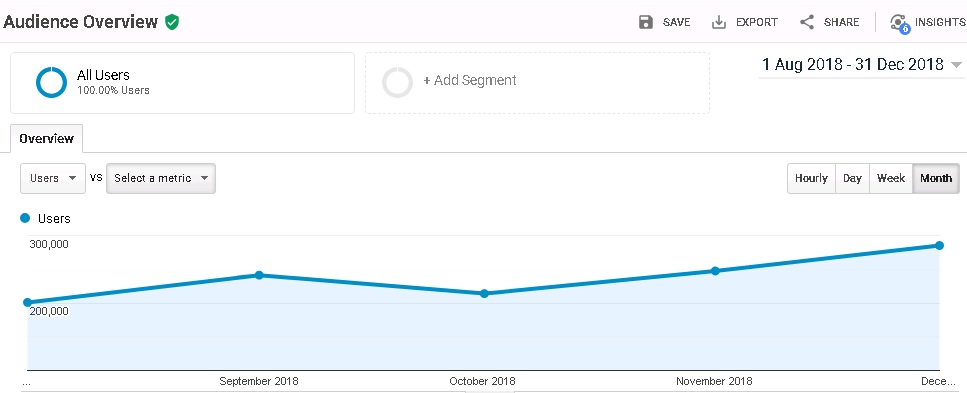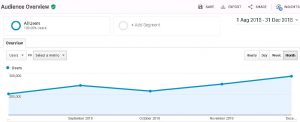 Average monthly page views: 420,000