London-based dry gin brand, Tanqueray celebrate 190 years of "unwavering attention to taste and quality" with this advert.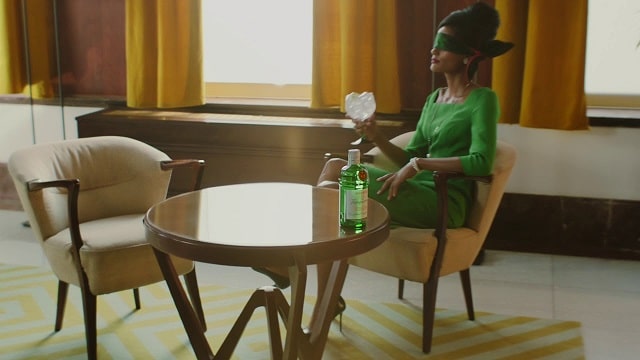 Watch the full advert on YouTube.
The 30-second ad titled Tanqueray Since 1830 features a blindfolded woman in a green dress. Viewers are then taken on a single-pan camera shot journey sweeping through various locations. All featuring a bottle of Tanqueray Gin.
The ad concludes with wording saying "Unchanged recipe since 1830. Unmistakably Tanqueray".
The music in the Tanqueray Gin advert
Music: **commissioned** | Artist : **commissioned**
The classical music in the Tanqueray Gin advert which sounds similar to Hans Zimmer's work was actually especially recorded for the advert. It was recorded by production company WMP Studio and is not commercially available.