A new 2020 MoneySuperMarket advert has arrived featuring a new mascot "money calm bull". Using a piece of piano music by Mozart, the commercial shows how the brand can help people to stay calm when facing their bills. The 'bull in a china shop' metaphor is used but to illustrate just the opposite meaning.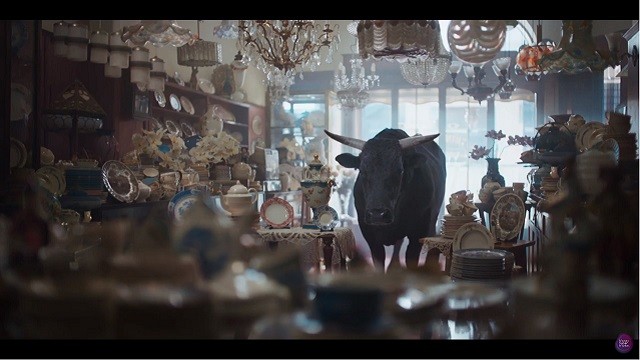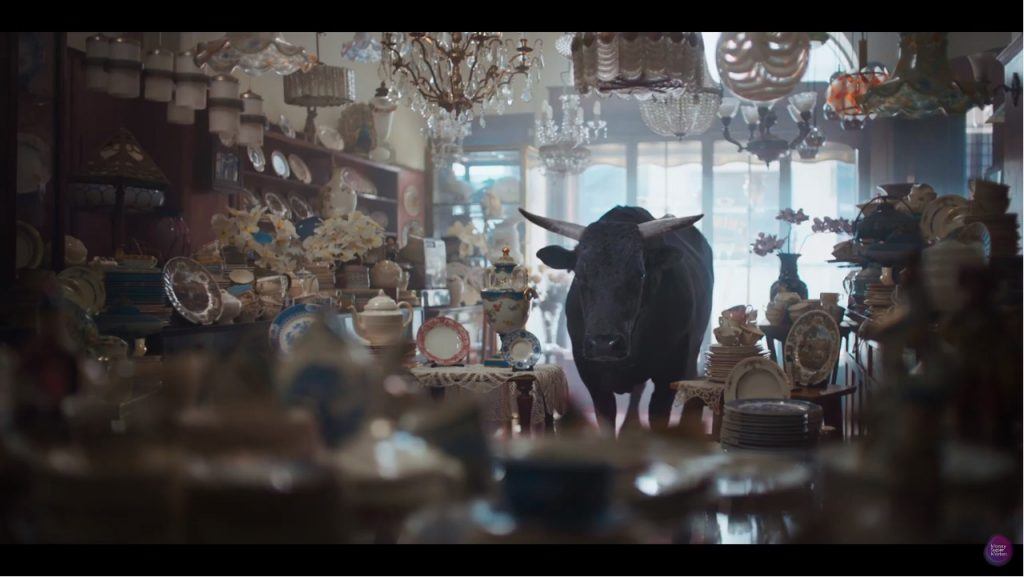 The bull stays perfectly still and calm. That advert continues showing the bull still unfazed as it stands in the middle of a group of Morris dancers, wonders through the chaos of a children's birthday party, an army boot camp, plummets down the side of a building on a window cleaner's platform and more…
The familiar voice-over provided by Matt Berry finally explains that the bull is so relaxed because its finances are "under control" with MoneySuperMarket.
The music in the advert
Music:  Piano Concerto No. 21 – Andante | Artist : Wolfgang Amadeus Mozart
The soft piano music in the 2020 Moneysupermarket advert is the famous Piano Concerto No. 21 in C Major by Austrian composer Wolfgang Amadeus Mozart written in 1785.