Twinings have released this new 2021 advert for their Superblends Glow blend titled "Alive in Every Drop".
In the ad we see a man looking out the window of his plush open plan apartment while his kettle boils. The actor begins to slowly dance to the sound of music by Axel Thesleff. He then calmly walks towards the kitchen area to make his Twinings tea.
The scene in this commercial is a nod to the music being played in the advert. The song's official music video opens to a very similar scene showing a man in a suit with arms behind his back looking outside a large office window.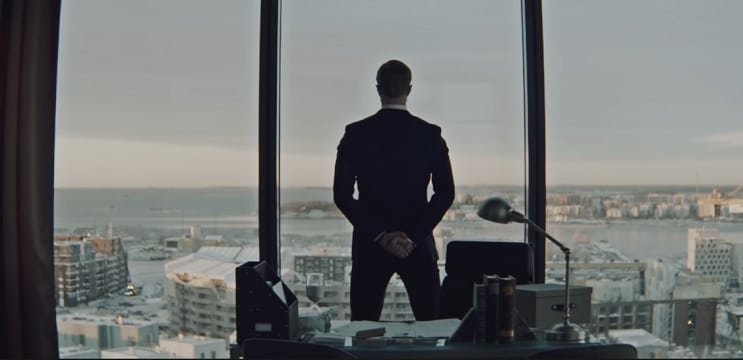 Twinings want viewers to know that "Never have we been more aware of the difference between merely living and feeling alive."
The music in the Twinings Avert 2021 advert
Music: Bad Karma | Artist : Axel Thesleff
The music in the 2021 Twinings advert is a song called Bad Karma recorded in 2014 by Finnish electro-music producer Axel Thesleff.
Thesleff released the single for "Bad Karma" which he uploaded to SoundCloud to celebrate surpassing 300 followers on Facebook. The song was featured by the YouTube channel Trap Nation which helped it spread significantly, and has since amassed over 500 million streams.
Listen to the full track on this official YouTube video: