This new Lynx Africa advert celebrates 25 years of the deodorant with a squirrel and music from a 90's song by Apache Indian.

The advert titled 'Hot Since '95' is set in mid 90's Manchester where a young man at college travels through time. He sees a can of Lynx Africa in his locker that helps him attract a woman that he fancies. On the man's journey from the nineties through to the present day, he experiences the ever-changing culture, music, fashion and fast-growing technology through a time-tunnel.
Eventually, the man winds up face-to-face with his crush who sprays Lynx Africa on them both. In true Lynx commercial fashion, she is instantly attracted to him. The ad features plenty of cameos including heavyweight boxing champion Anthony Joshua, grime artist AJ Tracey and English YouTuber Calfreezy. The advert concludes with the tagline "Hot Since 95" as a squirrel hilariously get very attracted to a can of Lynx Africa!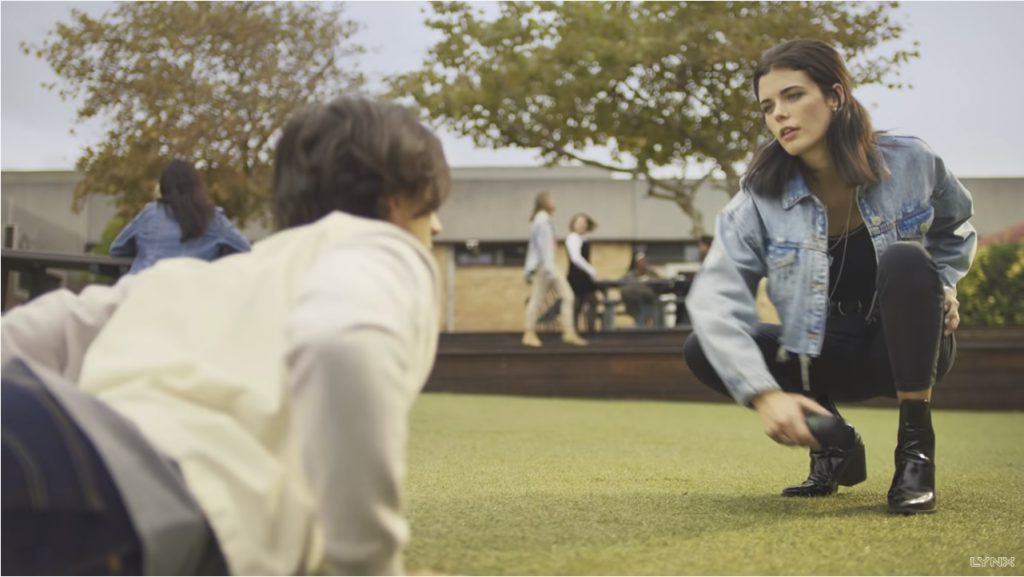 The music in the Lynx Hot since '95 advert
Music: Boom Shack-A-Lak | Artist : Apache Indian
The music in the new Lynx Africa Hot Since '95 advert is a song called 'Boom Shack-A-Lak' released in 1993 by British singer-songwriter and rapper Steve Kapur (better known by his stage name Apache Indian). The song reached number 5 in the UK Singles Chart and featured on his EP Nuff Vibes.