A new Lynx Effect 2021 advert has been released titled 'Smell Iconic' by the popular deodorant brand.

The colourful ad features a protagonist strutting his stuff on the street thanks to his daily dose of Lynx. The actor is seen trailed by butterflies capturing the attention (and noses) of passers by. We even see a bizarre scene where he is depicted as a sizzling hot sausage!
The band-new advert features many stars including rapper Aitch, professional boxer Anthony Joshua (and his dog), YouTuber Calfreezy and musician and YouTuber Chunks.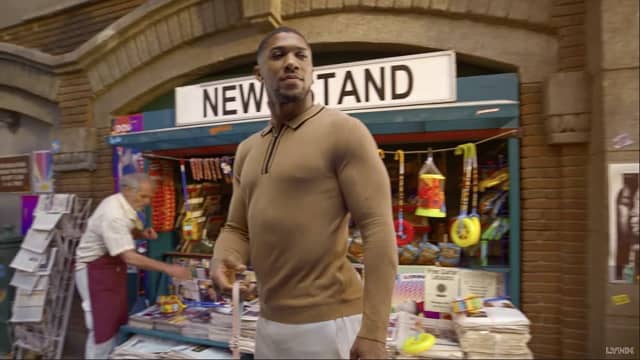 Our iconic star captured the attention of a girl model on the side of a bus who comes to life. This new found love towards the end of the commercial is displayed in a little more subtle way than compared to that of Lynx's previous 'Hot Since '95 advert' (link below).
What is the song in the Lynx Smell Iconic advert ?
Music: The New Effect Freestyle | Artist : TNLE (feat. Aitch)
The music in the Lynx 2021 advert is a new song called 'The New Effect Freestlyle' that was recorded by TNLE featuring British rapper and songwriter Aitch who as mentioned appears early in the ad.
The song has been launched as part of the Lynx campaign as a collaboration (hence the acronym TNLE which stands for 'The New Lynx Effect'). The good news is that this track has also been released for download.
Listen to the full track on this YouTube video: