British Airways have released a new advert in 2021 titled 'You make us fly' which features classical music similar to that used in the airline's famous 80's classic advert.
In the commercial we see British Airways workers keenly arriving to a morning shift to serve its customers.
Now that international travel is slowly being green listed for various destinations, British Airways are keen to get the message out that they are ready to get back to business.
The ad climaxes with an explosion of red, white and blue smoke from an airport watch tower. Then, we see an airliner being washed with water jets with a tint of the same colours. A voice-over says "We all have something that makes us fly. For us, it's you".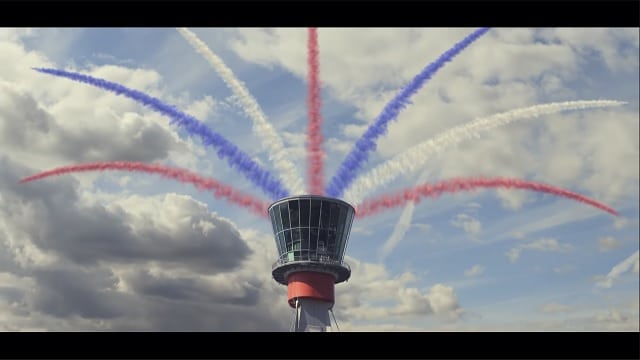 The music in the British Airways 2021 advert
Music: Flower Duet | Artist : Léo Delibes
The music in the 2021 British Airways advert is the classical piece from the Lakmé Opera called "Flower Duet" by French romantic composer Léo Delibes. The piece is a duet for soprano and mezzo-soprano in the first act of the opera.
Taken from the score written in from 1881-1882, a famous adaptation of the Flower Duet 'Aria On Air' was used for British Airways' 'Face' advert campaign released in 1989. The advert became iconic and has been mentioned many times throughout the years here on Sounds Familiar.
Like British Airways have done in this new 2021 advert, we pay homage to their brilliant campaign created over 30 years ago .