This Amazon Christmas advert titled 'Kindness, The Greatest Gift' features the unmistakable vocals of Adele singing a brand new song.
In the 180-second ad we follow a young woman who is struggling with the mental and physical challenges of the pandemic. We see her mental health deteriorate as her anxiety takes hold.
Later in the commercial we see the troubled woman sit on a park bench. She glances across to see her older neighbour feeding birds from her hand. This gives the girl a lift, and inspires the older lady to her to order a gift from Amazon.
As the girl receives and opens the gift she is delighted to see that it is a bird feeder. She mouths the words "Thank you" to her kind neighbour.
The music in the Amazon Christmas 2021 advert
Music: Hold On | Artist : Adele
The music in the 2021 Amazon Christmas Advert is a song called "Hold On" recorded this year by British singer-songwriter Adele.
The track is taken from Adele's new album '30' that's due to be released on 19 November.
Who is the actress in the new Amazon Christmas advert ?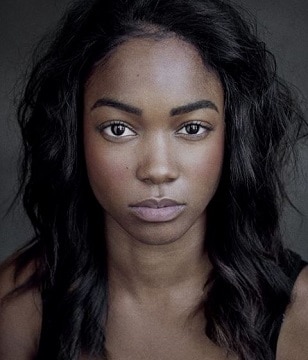 The actress playing the young woman in the Amazon advert is Karene Peter, known for starring in the films The Sparticle Mystery (2011), Mindhorn (2016) and Unforgotten (2015).