Here is the new Aldi Christmas advert for 2022 titled 'Feast of Football'. As the the title suggests, Aldi have decided to celebrate both the FIFA World Cup and Christmas in their ad.
As always, Aldi's Christmas commercial stars Kevin the Carrot who's at an airport asking why there is a football tournament in December. He says it's going to get right in the way of Christmas and screws up the newspaper in to a ball and throws it a way.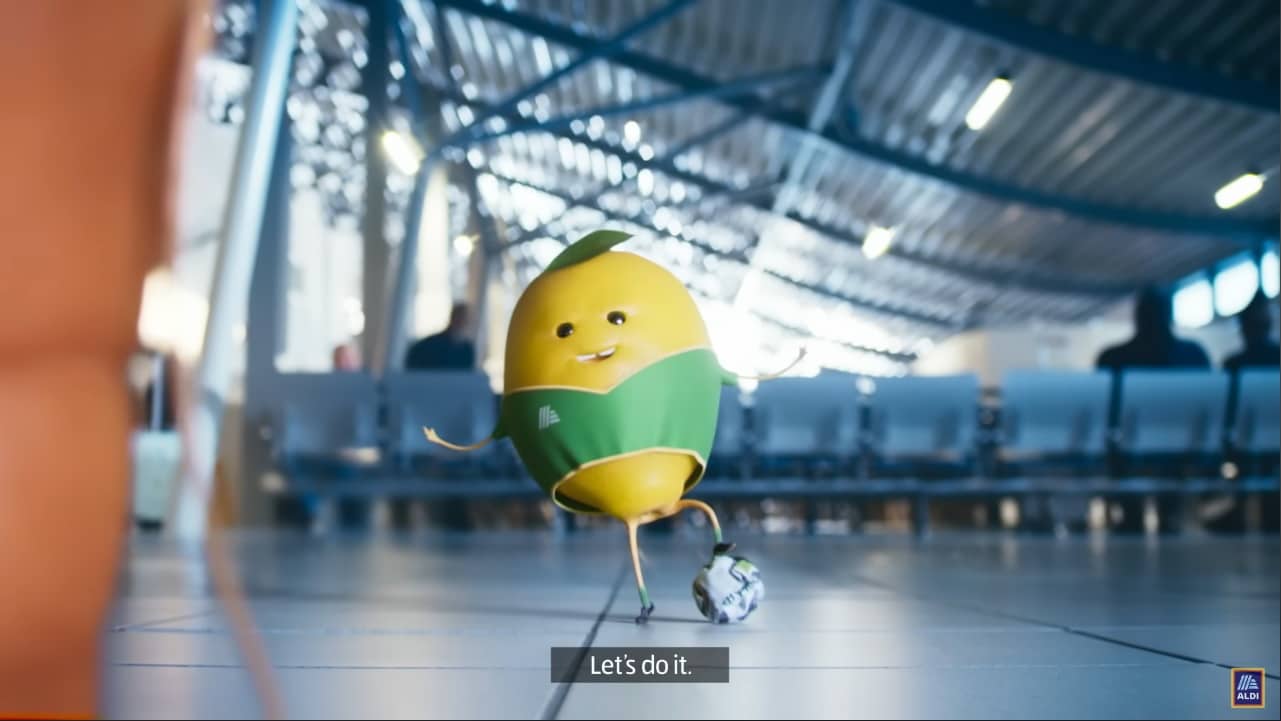 Ronaldi the lemon however says "Let's do it" as a series of reimagined vegetables kick the ball of paper around the airport. We see Messi the blueberry, MmmBap – a pack of bread rolls, Roy Bean and Macarooney and Beth Swede. We even see Marrowdonna!
Keven retrieves the ball to kick it up and hit the crossbar (or the belt of a security barrier). The departure board then changes to show Kevin's Paris flight is no longer boarding and has departed.
Kevin has missed his flight. We think this story is not yet over from Aldi so we are sure the story of Kevin's plight (or flight) is to be continued…
The music in the Aldi Christmas advert
Song: A Little Less Conversation (JXL Remix)
Artist: Elvis Presley / JXL
Listen/Download: Amazon Music
Released: 2002
The music in the Aldo Christmas 2022 advert is a remix of a song called 'A Little Less Conversation' that was originally recorded by American singer Elvis Presley in 1968.
The famous version in the Aldi advert is the Elvis vs JXL remix that was remixed in 2002 by Dutch musician Tom Holkenborg, better known as Junkie XL (billed as JXL).
The track was used in a famous football star-studded Nike advert/short film promoting the 2002 FIFA World Cup.