Tesco's get the 2022 Christmas party started with this advert titled 'The Christmas Party'. The ad featuring a popular 80's rock ballad says "there's a joy shortage" and shows various Tesco customer's buying and getting deliveries of all the necessary foodstuffs and trimming for the big day.
Tesco's make a pledge for "more pigs-in-blankets, more hats on dogs and most importantly, more for your money".
Who does the voice-over in the Tesco's Christmas Advert?
The familiar voice in the Tesco's Christmas 2022 advert is provided by English comedy actor Simon Farnaby. You may recognise his voice from British children's live-action historical and musical sketch 'Horrible Histories'. He also stars as a character in the British comedy sitcom 'Ghosts'.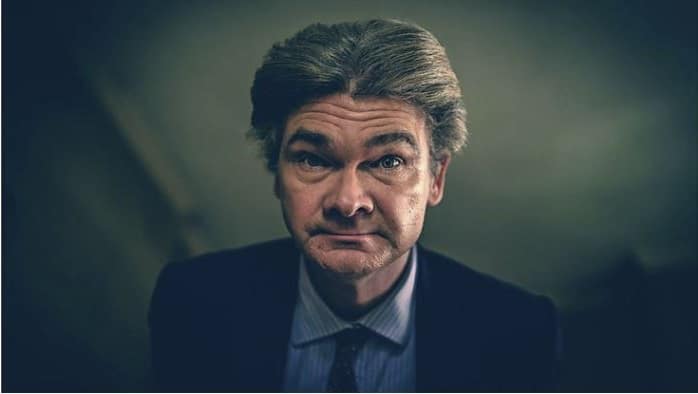 The music in the Tesco Christmas advert
Song: The Final Countdown
Artist: Europe
Album: The Final Countdown
Listen/Download: Amazon Music
Released: 1986
The music in the Tesco's Christmas 2022 advert is a song called 'The Final Countdown' released in 1986 by Swedish rock band Europe. The song was released as a single and title track from the band's third studio album of the same name.
The song's was written by the band's lead vocalist Joey Tempest. It was based on a famous keyboard riff he had written in the early eighties.
The Final Countdown enjoyed great success reaching number one in no less than 25 countries including the UK where it spent two weeks at the top spot. The single also reached number 8 on the US Billboard Hot 100 chart. The track is considered Europe's most popular and recognisable song.
;