Microsoft have launched a Windows 11 advert titled "Brings you closer to what you love" to raise awareness of their next operating system.
The 60-second ad features the new Microsoft Store, Master Chief from the world of Halo, Microsoft Teams, and more. In the commercial we see an actress walk through walls of apps and selects an Xbox Game Pass, which triggers Master Chief to appear and blast a Halo banshee out of the sky.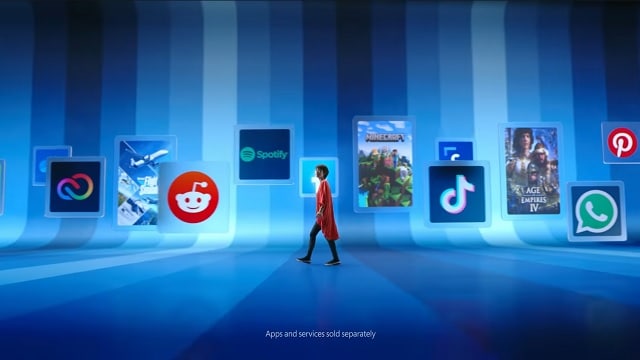 We are also introduced to the new bloom default wallpaper that will appear in Windows 11 alongside the built-in Microsoft Teams experience.
Microsoft aim to simplify and remove some of the clutter from it's operating system with Windows 11. Microsoft plans to launch Windows 11 on October 5th, 2021 alongside new devices from partners and its own Surface Hardware.
The music in the Windows 11 advert
Music: All Starts Now (feat. Tim Mayers) | Artist : Odessa
The music in the Microsoft Windows 11 advert is a song called 'It All Starts Now' released this year by American singer-songwriter Odessa (real name Odessa Rose Jorgensen). The track features American musician and producer Tim Mayers.
Listen to the full track on this YouTube video on Odessa's channel: