This new IKEA advert invites viewers to 'Let Play Unwind Your Mind' for 2022. The ad shows the many ways we can boost our mental and physical wellbeing through play.
In the ad, we see a woman being overwhelmed with tasks to do at her laptop. She then decides to play table tennis with her partner to unwind. Her experience becomes more exciting as the Swedish furniture brand shows off its extendable table by RÖNNINGE.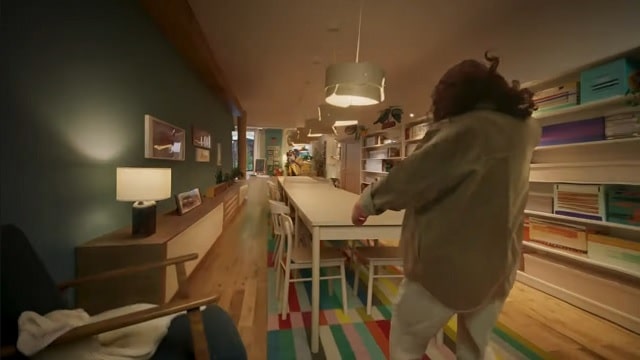 We then see the actress bouncing across the mats that appear to be floating in surroundings resembling a spaceship.
We next see a robotic vacuum cleaner nudging her foot before she jumps through the floor in to a world of children's colouring utensils. Finally we see the actress trying out a hopscotch rug by HEMMAHOS.
The advert clearly shows there are plenty of ways to unwind with IKEA products. The ad concludes with a voice-over saying the IKEA slogan "Ikea, the wonderful everyday".
The music in the IKEA advert
Music: Shook | Artist : Raja Kumari
The music in the new 2022 IKEA advert is a song called 'Shook' recorded in 2018 by American singer-songwriter Raja Kumari. The GRAMMY® Award-nominated rapper released her music video for 'Shook' on her YouTube channel in November 2018. The track also features on Raja's 2019 EP 'Bloodline'.
Listen to the full track on this official YouTube video: