This new Homebase advert suggests that "Every home should be a Haven" as we see a little girl and her father with some bears that help around the house.
Set to a hip-hop song, a girl and her father come home from a rainy day. Two bears act as 'bouncers' complete with shades allowing them entry to their house. More bears help rearrange the furniture and two even take advantage of some gym equipment.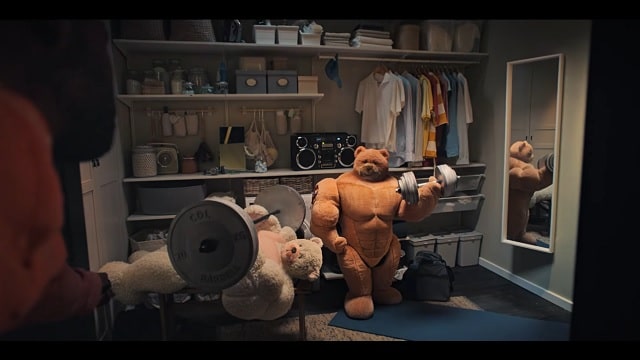 The bears entertain, look after the girl and protect the property. The ad concludes with a voice-over saying "Every home should be a haven. Ikea, the wonderful everyday."
The music in the 2021 IKEA Bears advert
Music: Final Form | Artist : Sampa the Great
The music in the 2021 IKEA bears advert is a song called "Final Form" released in 2019 by Zambian-born Australian singer-songwriter Sampa the Great (Real name Sampa Tembo). The song was released as the second single from Sampa's debut studio album, The Return.
The song features the lyrics "The lace lady
Travel with grace baby
I can't afford to cover the cost of course maybe
Settle that one in court 'cause
Judging by the basics
Y'all already comfortable stuck up in the matrix.
The song samples The Sylvers' 1973 funk track "Stay Away from Me". Listen to the full track of Final Form on this official YouTube video: