Adobe have released this new advert for Adobe Creative Cloud titled 'Commute' featuring a song by the Rolling Stones.
In the commercial we see a girl commuting on an underground train where her imagination shows no boundaries. The train transforms in to a colourful explosion of boundless creativity.
The advert demonstrates all of the amazing creative things that can be done with Adobe products.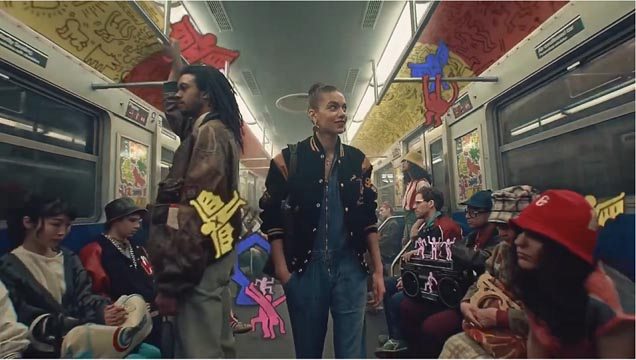 The floor morphs into a verdant garden, a man gets a new hairdo when a poodle on a poster gets cut and pasted onto his head, while other commuters get classic art and cartoonish makeovers.
Adobe Creative Cloud is a set of applications and services that gives subscribers access to a collection of software used for graphic design, video editing, web development, photography, along with a set of mobile applications and also some optional cloud services. These include Adobe Photoshop, Illustrator, video & motion tools, and more.
The music in the Adobe advert
Music: She's A Rainbow | Artist : The Rolling Stones
The music in the Adobe Creative Cloud advert is a song called "She's A Rainbow" recorded in 1967 by English rock band The Rolling Stones for their album Their Satanic Majesties Request. Featuring the lyrics:
"She comes in colours everywhere,
She combs her hair,
She's like a rainbow"
This song featured in the highly successful Dior Joy advert featuring American actress Jennifer Lawrence.