Dior have released this short advert film featuring Jennifer Lawrence diving in to a luxury pool to music by the rolling stones promote their new fragrance called "Joy".
In this full version of the Joy advert, the American actress is seen at a luxury Hollywood residence enjoying the views before eating some fruit and diving in to a swimming pool. She later enjoys kissing a lover underwater, swimming with jelly fish and gazes at spectacular views of the milky way. This Dior advert is still showing on TV in 2020.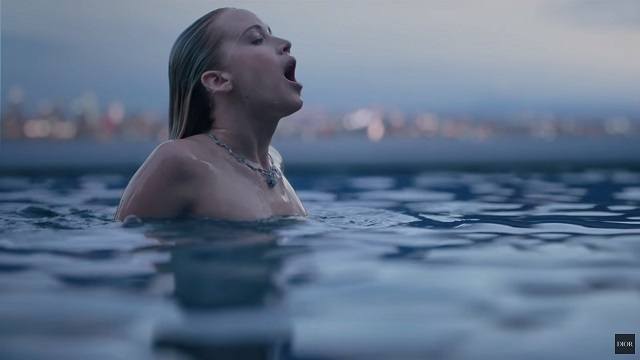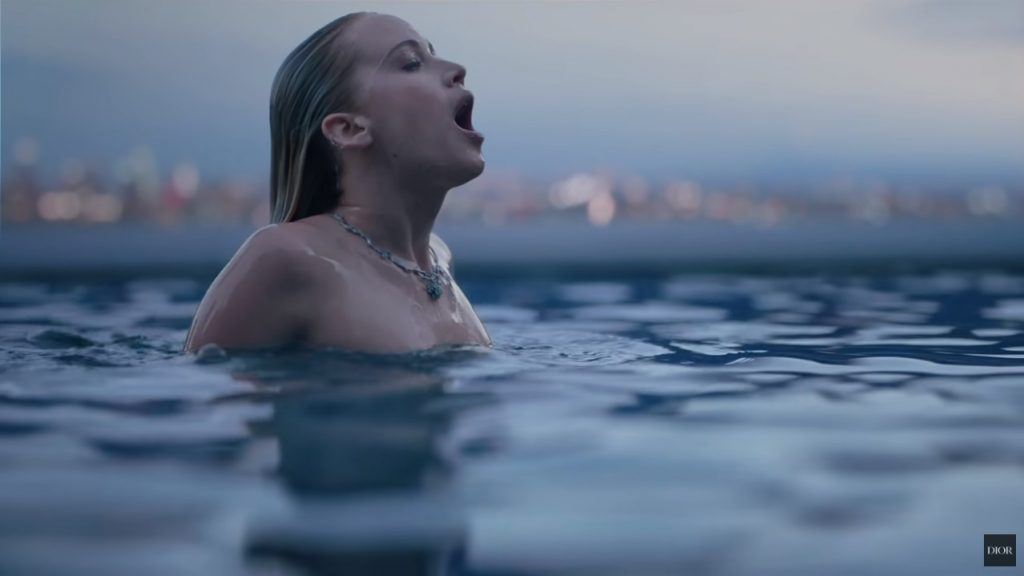 The music in the Dior Joy advert
Music: She's A Rainbow | Artist: The Rolling Stones
The music in the advert is the 1967 track She's A Rainbow by English rock band The Rolling Stones. The track is taken from their sixth British studio album Their Satanic Majesties Request and is available to download.