The "This Is How We Do It" NatWest Advert now showing in 2021 features music by Montell Jordan as little girl proudly claims a pound coin from a shopping trolley.
In this Natwest commercial we see the little girl noticing an unclaimed pound coin left in a shopping trolley in a supermarket car park. She takes the money by placing another trolley clip in to release the coin and takes it out of the slot. When then hear music from the mid-nineties R&B song 'This is How We Do It'. The girl is now seen in slow motion strutting towards the car proudly pointing out the coin to passers by. She even manages to cause the walkway lights to explode!
The advert was very popular last year and to the delight of our viewers has continued airing in 2021.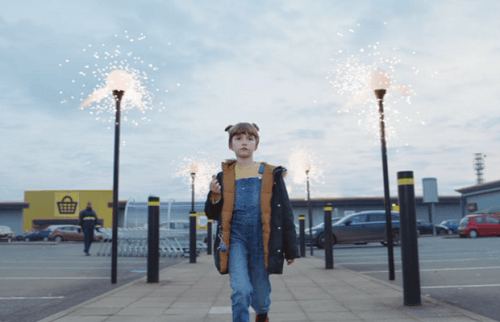 A boy in the back of a car and a supermarket trolley attendant are seen watching in amazement as she walks by them. A voice-over in this NatWest advert says "We want everyone to feel confident with money so we can all look after the pennies. That's why at NatWest we do money sense lessons in schools".
The commercial concludes with the girl getting in the car and dad turning to ask for the pound back from his daughter crushing her moment.
This new campaign by NatWest comes after their 'Making Banking Easier' campaign last year (part of their "We Are What We Do" series) which highlighted how the high street bank offered the fist ever paperless mortgage application.
The music in the Natwest advert
Music: This Is How We Do It | Artist : Montell Jordan
The music in the NatWest advert is the R&B song "This Is How We Do It" released in 1995 by American singer Montell Jordan. The single was taken from his album of the same name reaching number one on the US Billboard Hot 100 and number 11 on the UK Singles Chart. The song also topped the R&B Singles Chart staying at number one for seven consecutive weeks. The song earned a platinum certification form the RIAA.