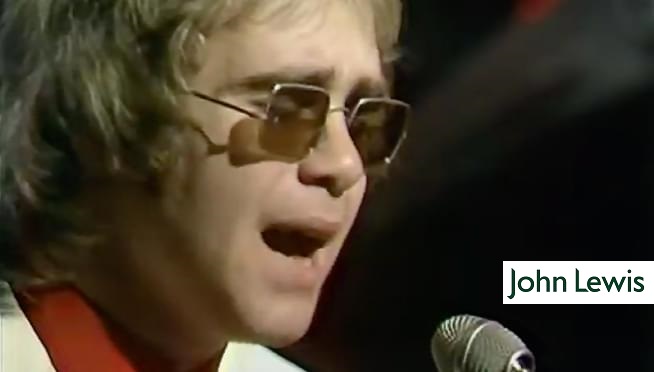 According to various sources, the John Lewis Christmas advert for 2018 will be based around the the life-story of British singer-songwriter Sir Elton John. It is reported that the legendary musician will star in the legendary advert as well as perform his track (likely behind a piano). The John Lewis ad apparently takes us on a tear-jerking journey through his childhood, teenage and adult years.
Despite some serious struggles in the UK retail market recently, John Lewis are pulling out all the stops once again for Christmas with this campaign estimated to have a £10 million budget. With stores reporting reduced profits, closures and takeovers, will any other brands be able to trump the might of John Lewis in the battle for king of the Christmas ad 2018? Watch this space throughout November!
The music in the advert
Music: Your Song | Artist: Elton John
The music in the John Lewis ad is reported to be the hit Your Song by Elton John. The track originally appeared on John's self-titled second studio album in 1970 and has enjoyed lengthened success.