This new Yves Saint Laurent advert features music by French-Armenian singer and lyricist, Charles Aznavour. The commercial promotes the new 'Intensèment' fragrance by French luxury fashion house.
In the advert we see a women flying a helicopter over Paris searching for a man. She is then seen taking the lift to meet her man at the top of the Eiffel Tower.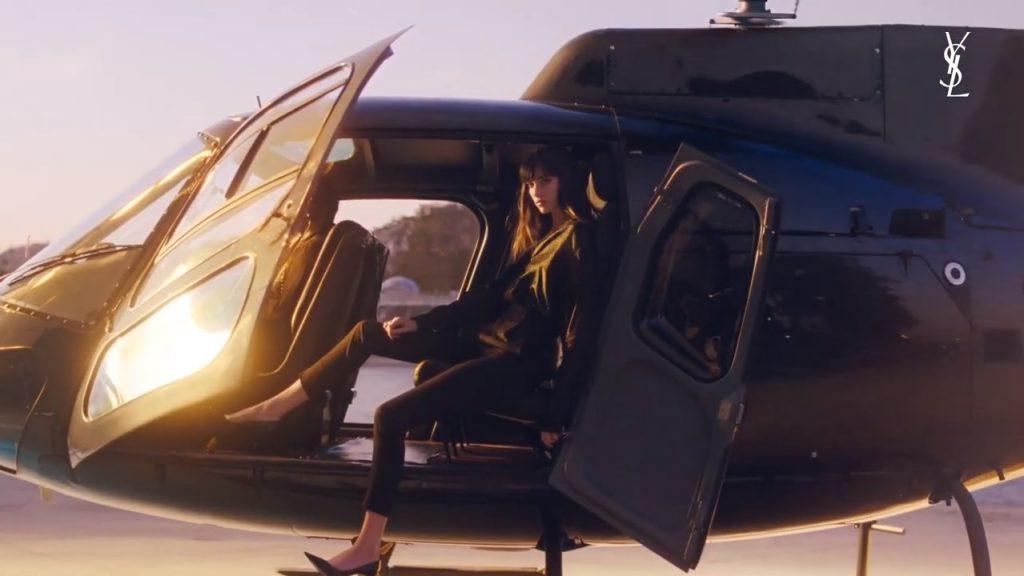 The music in the YSL Intensèment advert
Music: La bohème | Artist : Charles Aznamour
The music in the 2020 Yves Saint Laurent Intensèment advert is a song called "La bohème" recorded in 1965 by French-American singer and lyricist Charles Aznavour.
The song was co-written by Aznamour and French songwriter Jacques Plante. The song became an international hit reaching number 1 in the French chart, number 3 in Argentina and number 5 in Brazil.