This new Virgin Atlantic advert invites viewers to 'See the world differently' with their airline. In the advert we see passengers and crew members of all cultures expressing their pride and showing they are comfortable with who they are.
. We see an air hostess deciding she doesn't need lipstick to look great. We also see a man enjoying using his wheelchair at pace in the airport terminal. The ad then shows a man and a women appreciating each other's unique looks as they pass on a travellator.
In another scene, we see a woman proudly showing her tongue piercing which inadvertently set off the metal detector in airport security.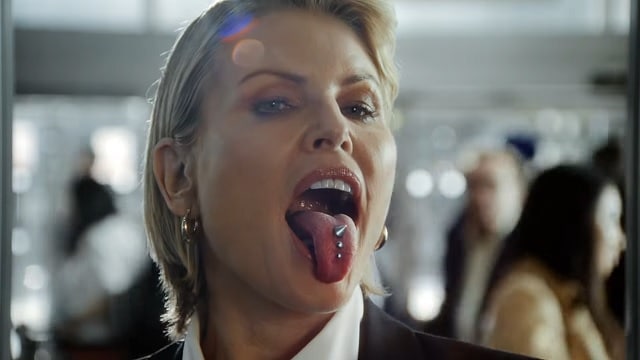 Fittingly the song in the background it a cover version of the Broadway musical song 'I Am What I Am'.
The song in the Virgin Atlantic advert
Music: I Am What I Am (Cover) | Artist : Lady Blackbird
The music in the 2022 Virgin Atlantic advert is a cover version of the 1983 Broadway hit song 'I Am What I Am' composed by Jerry Herman for the musical La Cage aux Folles. The song is the finale number of the musical's first act, and performed by the character of Albin Mougeotte.
The song features the lyrics: "Life's not worth a damn 'til you can shout out, I am what I am" and has been
A popular version was released the same year by American Singer Gloria Gaynor and was arguably one of her best known songs.
The cover version in this Virgin Atlantic advert is recorded by American jazz and soul singer Lady Blackbird (previously known as Marley Munroe).
Listen to Gloria Gaynor's full version on this official YouTube video:

Another famous cover version of 'I Am What I Am' was recorded by Welsh singer Dame Shirley Bassey. Released in 1984, it was the title track of the only studio album recorded by the singer for the Towerbell Records label.