Here is The Voice Lego Vidiyo advert that features during The Voice UK 2021 on ITV. The Llama (known as L.L.A.M.A.) is the first ever live action human version of a Lego Mini-figure who we see here in this ad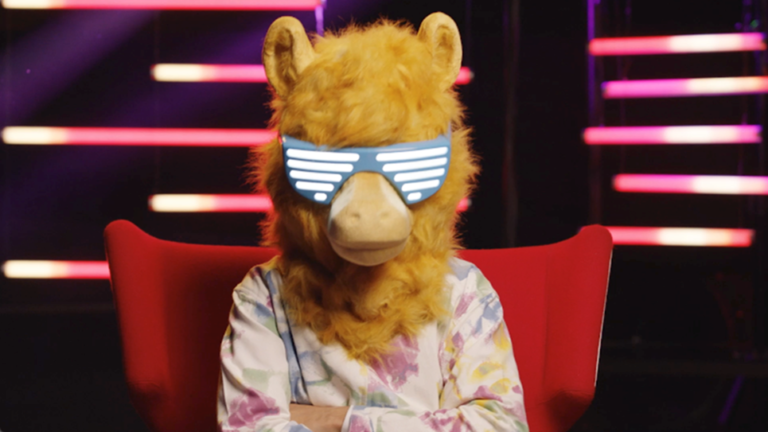 Llama is seen commandeering Olly Murs' dressing room before daydreaming about pressing the button in his own swivelling red chair. He is then immersed in to a world of Lego Vidiyo. L.L.A.M.A. is then surrounded by dancing minifigures filling the stage. It turns out that he has been making his own music videos in the app the whole time
The advert is promoting Lego's new augmented reality movie maker experience called Lego Vidiyo. DJ Llama is one of the mini-figures in the Tropicon Party Llama BeatBox, which can be scanned using Vidiyo and inserted in to original music videos. The L.L.A.M.A.acronym actually stands for "Love, laughter and music always".
The music in The Voice Lego Vidiyo advert
Music: Shake | Artist : L.L.A.M.A. Feat. Ne-Yo & Carmen DeLeon
The music in the Voice UK Lego advert is a song called "Shake" recorded by human Lego mini-figure L.L.A.M.A., American singer-songwriter Ne-Yo and Carmen DeLeon.
The L.L.A.M.A. character was brought to life earlier this year when he signed a global record deal with UMG label Astralwerks to release this song.