Sky have just launched this new Sky Glass advert to introduce their all-new streaming TV that does not require a Sky dish.
The colourful TV ad says "Sky made a TV" before showing all the features of the Tv. Sky claim it to be the first certified non-carbon-neutral television.
Sky Glass is available in three sizes: small, medium and large. With voice activation, 4K Ultra HD display, Quantoum Dot screen and 360 degree Dolby Atmos sound, the TV has everything you need for an immersive entertainment system out-of-the-box,
What's the music in the Sky Glass advert?
Music: I Must be Under a Spell | Artist : Griff
The music in the Sky Glass advert is a song recorded especially for the advert called "I must be under a a spell" by English singer-songwriter Sarah Griffiths, better known by her stage name 'Griff'. In the ad we hear the lyrics "I must be under a spell, 'cause I can see colour for the first time. I can feel it, I can feel it".
Unfortunately the song was recorded for the Sky's TV campaign and a full track has not been released as yet. Given the song's popularity already, it may be released yet so watch this space…
Who is the singer in the Sky Glass advert?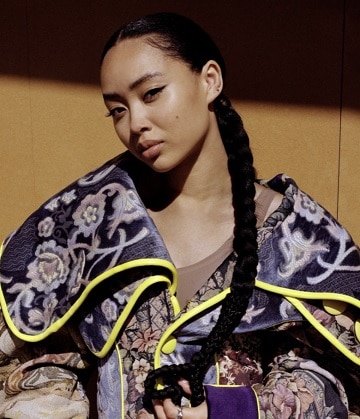 As mentioned above, the voice you can hear singing in the Sky Glass advert is that of Sarah Griffiths (Stage name Griff). She is an English singer-songwriter born in Hertfordshire, UK. She was born to a Jamaican father and a Chinese mother.
In 2019 Griff released her debut single, "Mirror Talk", through Warner Records. This quickly followed by her debut extended play of the same name later that year. Griff was named the Rising Star at the 2021 Brit Awards,