Renault promote their 100% electric car the Renault ZOE with this advert featuring music by Skepta. In the advert, a commentator claims that "Electric cars only get you to the shops and back" before Renault reply "That's Not Me".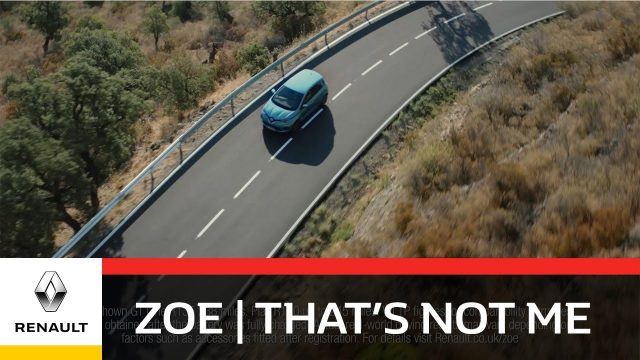 [Advert video no longer available]
According to Renault, the car can be driven for up to 245 miles on one charge. The ad also says that the ZOE was rated "Best Small Electric Car" by WhatCar magazine
The music in the advert
Music: That's Not Me (remix) | Artist : Skepta
The music in the Renault ZOE Make the Switch advert is a remix of a song called "That's Not Me" by London-based rapper, Skepta. Released in 2014. The track reached number 21 in the UK Singles Chart. This remix features many MC's and grime artists such as D Double E, Tempa T, president T, Sox and Jaykae.