Here's the new Ralph Lauren Polo advert titled "Deep Blue" with music consisting a cover version of "Come Fly With Me". The commercial by the American fashion house is set in an oceanic paradise. We see a group of sailors meeting to do some surfing together.
In a feast of spectacular slow-motion shots, the advert reflects the "sea mist and oceanic aromas" infused within the parfum for men.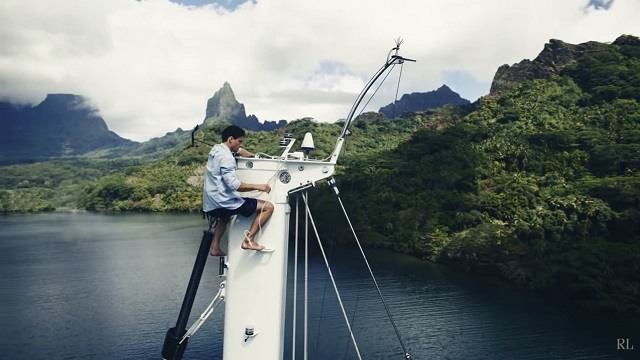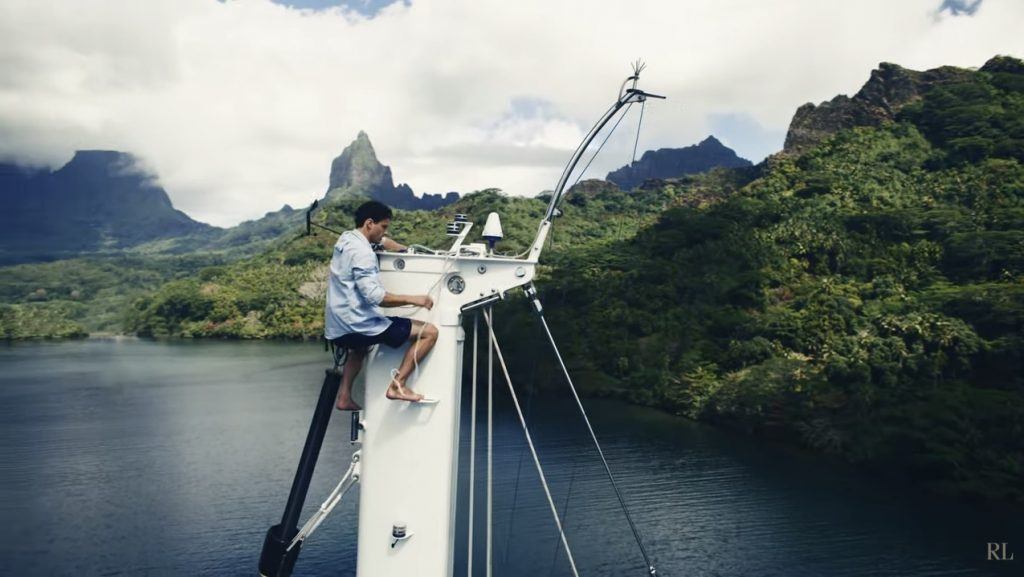 The music in the Ralph Lauren advert
Music: Come Fly With Me | Artist : Ruelle
The music in the 2020 Ralph Lauren Polo advert is a cover version of the 1957 popular song "Come Fly With Me". The original song was composed by Jimmy Van Heusen, with lyrics by Sammy Cahn, famously written for Frank Sinatra.
The cover version in the advert is performed by American singer-songwriter Ruelle. Taken from her 2018 album "Emerge" this is one of many performances by Ruelle that have featured on TV commercials. Ruelle's work can also be heard in ITV's Sandition Trailer in 2019, Very's "It Starts With A Box" Advert and the BBC's Earth Dynasties trailer to name but a few.