This Peugeot 208 advert proudly make us aware that the model has been awarded Car Of The Year 2020. The vote for the award was made in Geneva and Peugeot say "that this trophy underlines the excellent work and great commitment of all the teams of the brand".
The commercial begins showing an old model of the 208 followed progressively by a series of rally car versions and newer models of each until we reach the 2019 model which won the accolade. We ad says "2 Enjoy, 2 Stun, 2 Race, 2 Win, 2 Unboring". The final wording is a nod to their "Unboring the Future" campaign.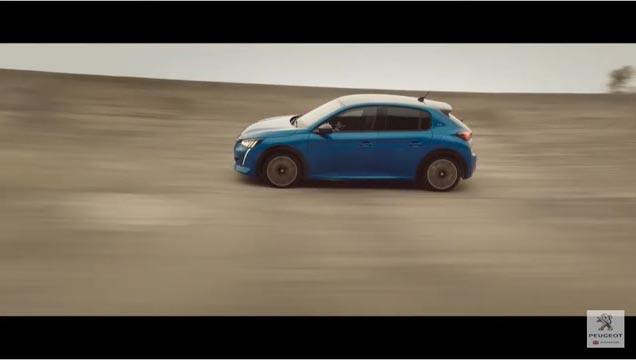 The music in the advert
Music: TBC | Artist : TBC
The rock music being heard half-way through the Peugeot 208 car of the year ad is currently unidentified and may well have been recorded specially for the commercial. We will update this page as and when we get further information.