Hollywood actress Julia Roberts stars in this latest Lancôme advert for the fragrance La Vie Est Belle. The commercial features a cover version of Rihanna's hit song Diamonds.
The advert is set in night-time Paris with the Pretty Woman star being showered with diamonds at a party. Her fabulous smile echoes the joyful spirit that each bottle of La Vie Est Belle is infused with according to Lancôme.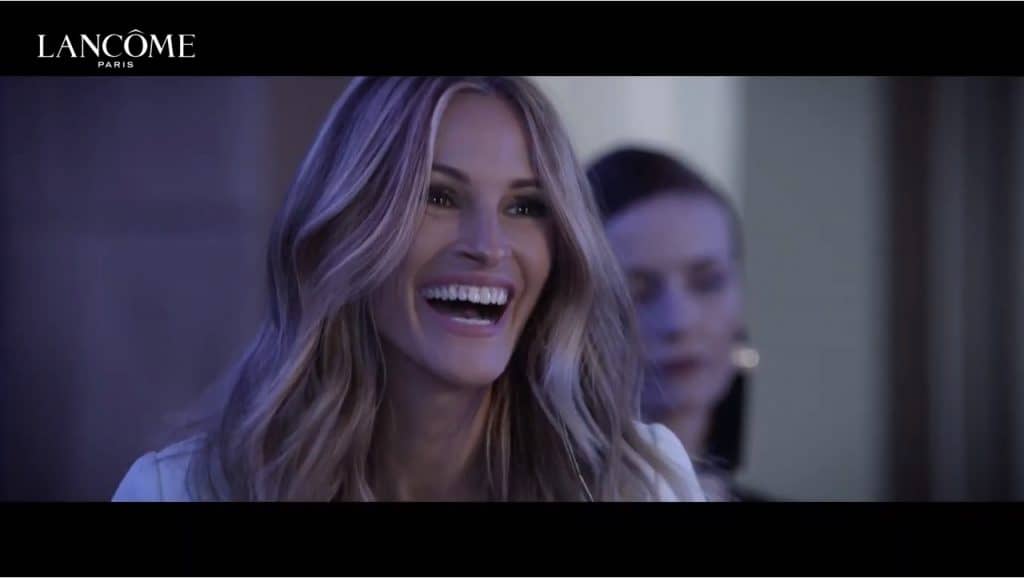 The music in the advert
Music: Diamonds | Artist : Josef Salvat
The music in the Lancôme La Vie Est Belle advert is a cover version of Rihanna's 2012 hit 'Diamonds'. The version in the advert is performed by Australian singer-songwriter Josef Salvat taken from his debut album 'Night Swim'.
Rihanna's Diamonds enjoyed great worldwide success topping the charts in over twenty countries including The UK Singles Chart and US Billboard Hot 100. The song was certified certified double platinum by the British Phonographic Industry (BPI) and quintuple platinum by the Recording Industry Association of America (RIAA).