Gucci have launched this Spring/Summer 2020 advert for their Eyewear accessories featuring a classic 80s song.

The commercial stars actress NiNi together with singer, actor and dancer KAI inside the Amoeba music store in Los Angeles. We are taken back to the eighties when going in to the local record store to search for your next favourite album or single was commonplace. In the scene we are introduced to Gucci's Eyewear collection designed by Alessandro Michele.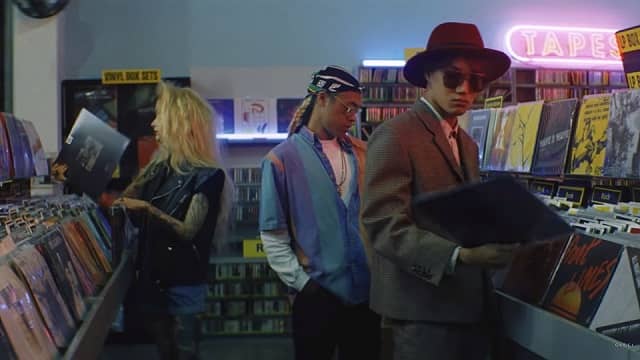 The music in the advert
Music: Dance Hall Days | Artist : Wang Chung
The music in the Gucci Eyewear advert film is an 80s song called "Dance Hall Days" released as a single in 1982 by English band Wang Chung. The song was re-recorded in 1984 for the band's second studio album "Points on the Curve".