This Deliveroo advert titled "England team's favourite food delivery" features music from a famous 1998 football anthem by Dario G.

In the commercial, we see various football stars form the women and men's national teams celebrating as they receive their food delivery. A voice-over in the advert says "From the big victories to the little wins, that deserves Deliveroo" encouraging viewers to download the app and order now.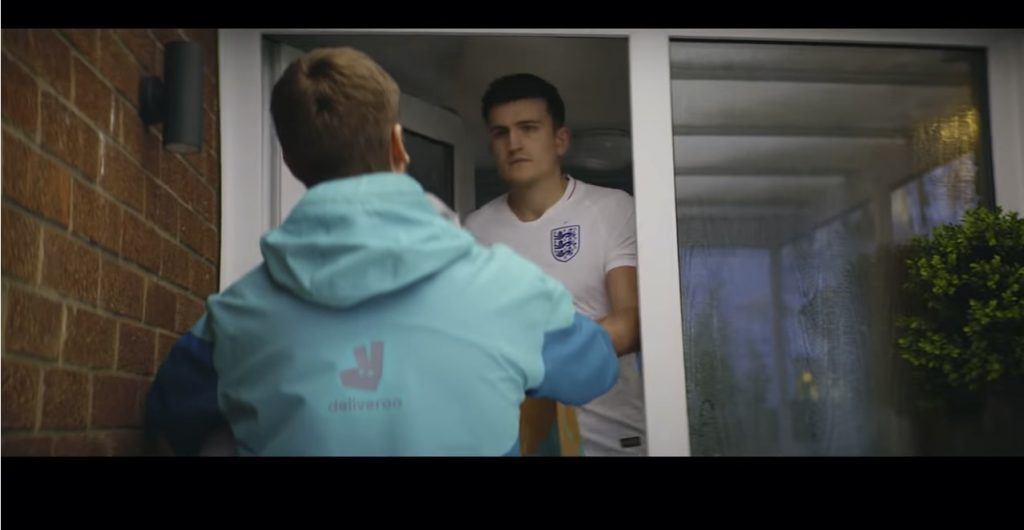 This comes ahead of this summer's Men's UEFA European Championships (EURO 2020). The tournament is scheduled to kick off on Friday, 12 June with Turkey v Italy in Rome. Matches are scheduled to play across all parts of Europe.
From St Petersburg and Copenhagen to Munich and London. However nothing is certain as the Coronavirus epidemic takes hold around Europe. At the time of writing there has been no announcement from UEFA about any changes to the schedule at present.
The music in the advert
Music: Carnival De Paris | Artist : Dario G
The music in the Deliveroo EURO 2020 advert is the 1998 football anthem "Carnival De Paris" recorded in 1998 by English electronic music trio Dario G. The song was recorded for the 1998 FIFA World Cup in France and peaked at number five in the UK Singles Chart that year.
The song has now spread around the world with various teams (and fans) endorsing the tune for matches.