ITV promote a brand new domestic sago drama series 'Flesh & Blood' with this trailer advert featuring music from a Linkin Park cover.

The drama series called "Flesh & Blood" follows a family broken apart by a revelation from their mother with a shocking secret. The video features a haunting cover version of "In The End" by Linkin Park with very fitting lyrics. The cast includes Imelda Staunton (who played Dolores Umbridge in Harry Potter), Russell Tovey, Francesca Annis and Stephen Rea Flesh & Blood starts on Monday 24th February at 9pm on ITV.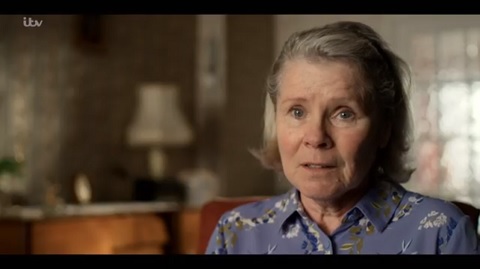 The music in the advert
Music: In The End (Linkin Park Cover) | Artist : Tommee Profitt (feat. Fleurie & Jung Youth)
The music in the ITV Flesh & Blood trailer is a cover version of the song "In The End" released in 200 by American rock band Linkin Park. The version in the advert is produced by American songwriter and producer Tommee Profitt. The track features vocals by singer-songwriter Fleurie & American wrapper, Jung Youth.
We hear vocal extracts of lyrics taken from "In The End" throughout the advert such as "It starts with one", "All I know", "It's so unreal" and "watch you go".
"In The End" was the eighth track on their debut album Hybrid Theory (2000) and one of the band's most recognisable songs. It was released as the album's final single reaching number two on the US Billboard Hot 100.