This new Anchor Butter advert features some music from the opening theme tune to the British classic sitcom. The commercial titled 'Butter The Food, Butter The Mood' shows people spreading Anchor butter on massively over-sized bread, pancakes and crumpets. We see a man who drops his crumpet as it's too hot to handle. We then see a fast-acting dog who saves the crumpet from falling on the floor.
The music in the advert
Music: Desmond's Theme Tune
The music in the Anchor Butter advert is the theme tune from the British classic sitcom "Desmond's". The song in the advert begins with the lyrics  – "From the long hot nights to the ocean breeze, to the damp and to the rain of London city". This track has been known to be called "Don't Scratcha My Soca" however there is a completely different version of a released track with this name.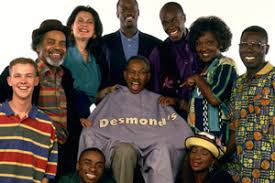 Desmond's ran on Channel 4 from 1989 to 1994 and is crowned as the channel's longest running sitcom by number of episodes (which totalled 71). The show was set in Peckham, South London, and featured a predominantly black British Guyanese cast.