The music in this new PrettyLittleThing advert is a song by Sofi Tukker & ZHU. The commercial features Love Island's Mollie Mae helping to promote their 'New Season Edit'.
PLT claim that 100% of the profits from this campaign will be donated to MIND, a charity that helps to provide help to sufferers of mental health issues. After recent tragic events for the Love Island team at ITV2, former contestant Mollie-Mae has backed this campaign.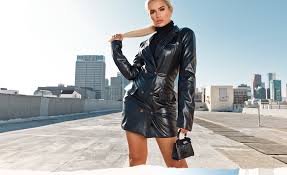 The music in the advert
Music: Mi Rumba | Artist : Sofi Tukker & ZHU
The music in the PrettyLittleThing advert featuring Mollie-Mae is a song called "Mi Rumba" released last year by German-American duo Sofi Tukker consisting of Sophie Hawley-Weld (German) and Tucker Halpern (American). The music was created alongside electro-music producer ZHU.
The band is best known for their 2017 song "Best Friend", which featured in Apple's unveiling advert "Meet iPhone X". Another commercial featuring a song by Sofi Tukker was Smirnoff's Seltzer 0 Sugar advert featuring the song "Drinkee".