Sony promote their Bravia TV with this advert featuring 250,000 colourful balls bouncing down the streets of San Fransisco accompanied by music by José González.

San Francisco's steep hills proved to be the perfect setting for Sony's iconic Balls ad. The slo-motion shot along with José's music gave the advert a dream-like feel that stays with viewers after they had watched the commercial. The campaign proved to become a great success and was simply known as the 'Sony Balls TV ad'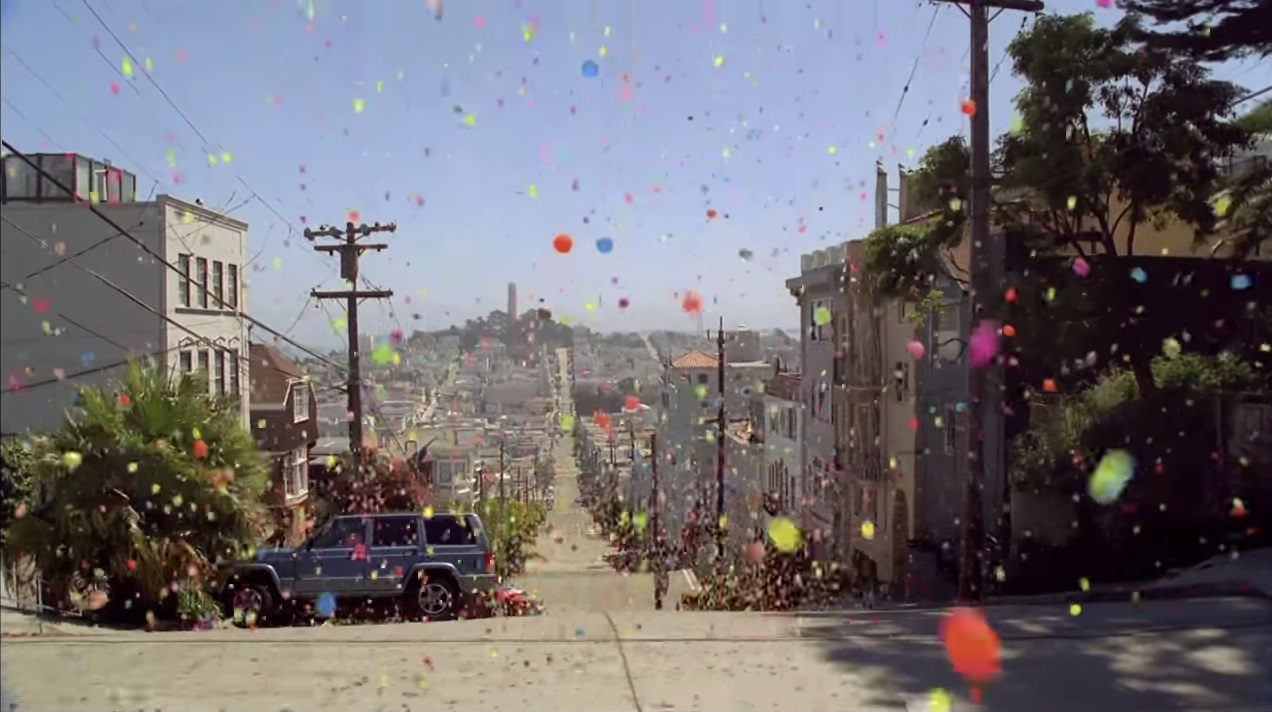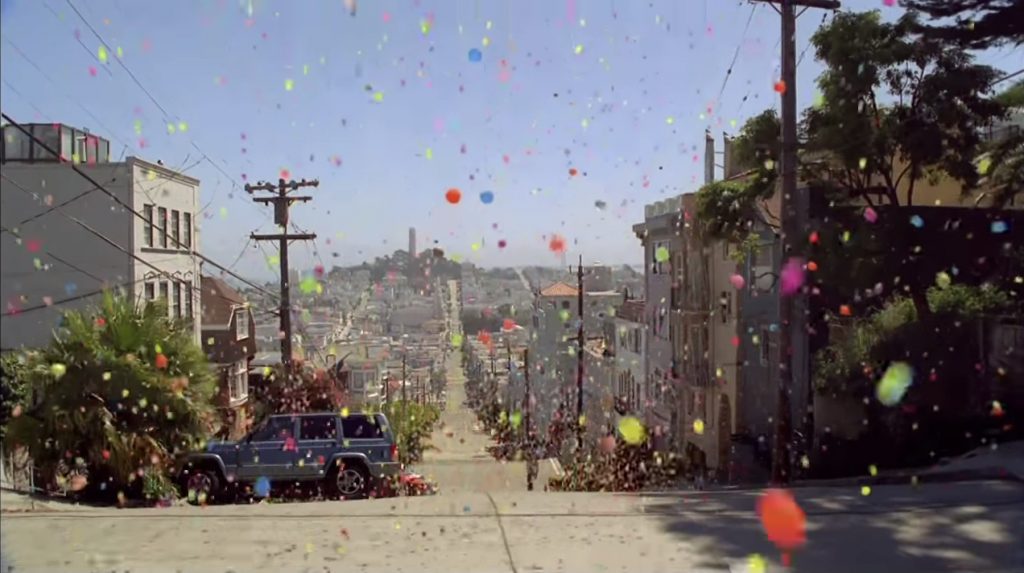 The music in the Sony Bravia Advert
Music: Heartbeats | Artist : José González
The music on the Sony Bravia Bouncy Balls advert is a cover version of a song called 'Heartbeats' recorded in 2003 by José González. The song featured on his debut studio album Veneer and was released as the lead single in 2006 after the release of this commercial. The song was originally recorded by Swedish electronic music duo 'the Knife' in 2002.