A new Viagra advert aims to break the stigma around erectile dysfunction with this two minute animated love story. The advert featuring a cover version of the 1988 song I'm Gonna Be (500 Miles) portrays the struggle caused by this common health issue in modern life.
In the animated advert, we follow a couple as they grow distant from each other while juggling the demands of working life an modern technology. The video concludes with the couple putting their anxieties and mobile devices to one side to connect with each other in a more sensual way. The commercial uses the tagline "Don't let life get in the way of your love story".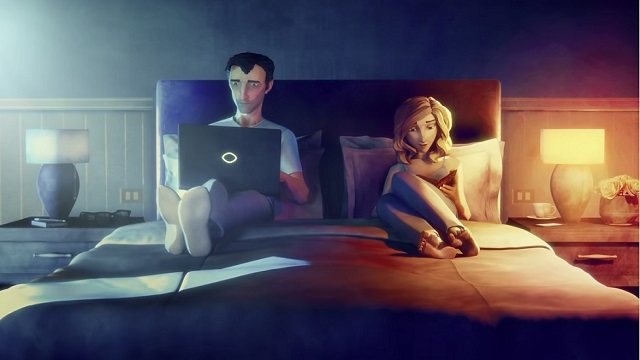 The music in the advert
Music: I'm Gonna Be (500 Miles) cover | Artist : Sleeping At Last
The music in the 2020 Viagra Connect advert is a cover version of the 1988 song "I'm Gonna Be (500 Miles) by Scottish vocal duo The Proclaimers. The song reached number 11 in the UK Singles Chart on its initial release and has since become their most popular song worldwide. The track also featured on their second studio album "Sunshine on Leith".
The cover version in the advert is recorded by musical project Sleeping at Last which is led by singer-songwriter and multi-instrumentalist Ryan O'Neal.