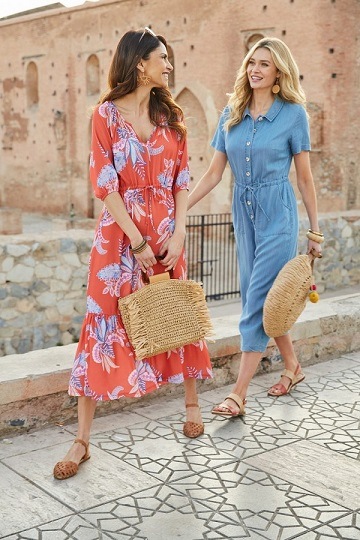 This new Kaleidoscope advert for Spring/Summer 2020 has just landed featuring music by The Beloved. In the commercial, we are introduced to sun-soaked style, exotic prints and Moroccan charm from the women's fashion retailer. The song was re-released in 1997 and reached number 31 in the UK.
The advert is currently not available on Kaleidoscope's media streams. We will upload the advert video as soon as it becomes available.
The music in the advert
Music: The Sun Rising | Artist : The Beloved
The music in the 2020 Kaleidoscope advert is a song called 'The Sun Rising' that was released in 1989 by British electronic group 'The Beloved'. The song peaked at number 26 in the UK Singles Chart and featured on the band's debut studio album 'Happiness'.
The female vocal that made the song so distinctive was sampled from a song titled "O Euchari" composed by Abbess Hildegard Of Bingen and sung by Emily Van Evera who was a member of the vocal ensemble Gothic Voices.
The song featured on many 'Chill Out' dance albums that became popular through the nineties. You can listen to the song in full in the YouTube music video below