his ITV trailer announces the return of The Three Amigos – Gordon, Gino and Fred to the sound of some music from a famous 1964 song.
In the commercial we see Gordon Ramsay, Gino D'Acampo and Fred Sirieix as they prepare to embark on another road trip. All three are seen jumping in desperation to be the first to catch some car keys as they all want to be in the driving seat. The new series returns this April on ITV & ITV Hub.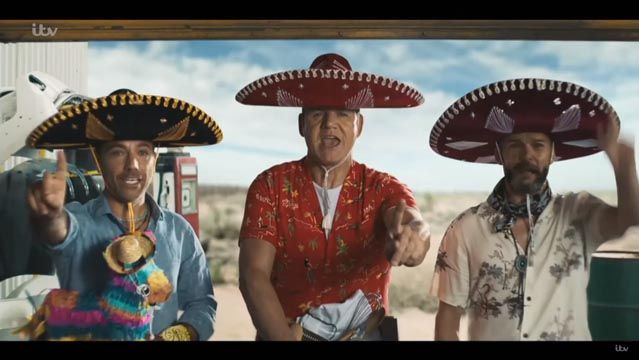 The music in the advert
Music: Tequila | Artist : Duane Eddy
The music in ITV's 2020 Gordon, Gino and Fred trailer is the 1958 Mexican-rock style instrumental 'Tequila' written by Chuck Rio and first recorded by American rock and roll band the Champs. The version in the advert is recorded by American guitarist Duane Eddy.