Apple have released their new 2019 Holiday commercial titled 'The Surprise'. The full-length video features a young family making a surprise visit to their Grandpa for Christmas.
The heart-warming advert video begins with a couple and their two young daughters excited to make the long journey by plane and car to visit their Grandpa for the festive season. He is feeling particularly lonely and sad after losing his wife. After arriving, we see the two daughters watching some old videos of their grandparent's wedding. This gives them an idea to cheer him up.
The daughters work tirelessly through the night on their Apple iPad to create a digital video for Grandpa to open and watch on Christmas morning. The video begins "Once upon a time.. Nana fell in love with grandpa.. and they had two daughters".
The video features snippets of the old family videos and photos. It then goes on to say how they then had two perfect daughters and despite Nana not being here, "We are still together".
This Christmas film by Apple concludes with the tagline 'Make Someone's Holiday' and comes with the message that "Sometimes, the best gifts can come from the most unexpected places".
The music in the Apple Christmas 2019 advert
Music: Married Life | Artist : Michael Giacchino
The music in the Apple Christmas 2019 Holiday advert is an instrumental song called "Married Life" released in 2009 and created by American composer Michael Giacchino. The music was the third track composed for the soundtrack to the 2009 Disney-Pixar animated film "Up".
Michael Giacchino is well known for his compositions for films, television and video games. He has received an Academy Award, a Primetime Emmy Award, and three Grammy Awards.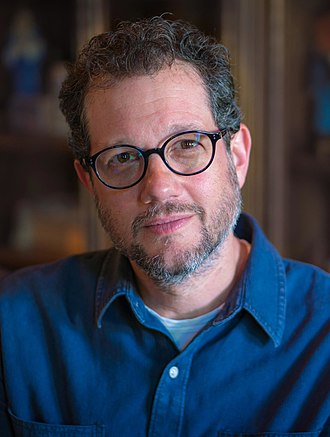 Michael Giacchino. Credit: Wikipedia
The track can be downloaded from Amazon Music