This new advert video by Dolce & Gabbana promotes their new masculine fragrance 'K' with the help of Italian fashion designer and model Mariano Di Valo.

The commercial features Mariano walking in the vineyards of the Italian hill town, Montepulciano. The model then rides his motorbike in to the town to enjoy the spectacular views and meet a woman to become "King of everyday life". The male actor eventually appears topless in this section of the advert. The luxury fashion house encourages viewers to "Own Your Crown".
Dolce & Gabbana's K Fragrance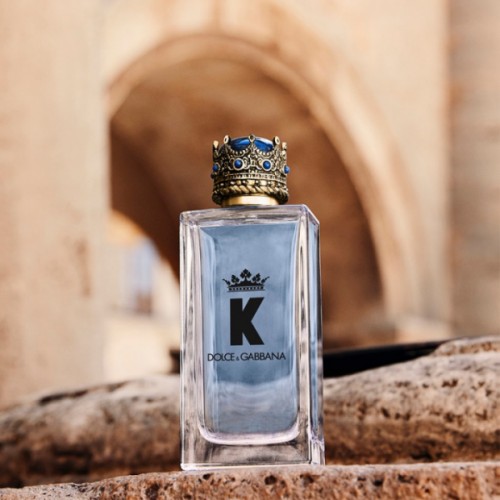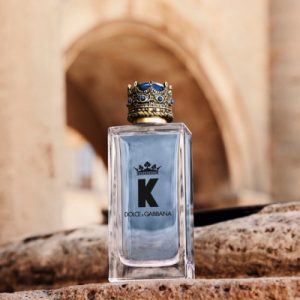 The product comes in a stylish clear glass bottle containing a light blue liquid with a crown for a cap. The fragrance is available in 50ml and 100ml Eau de Toilette along with matching body care products by Dolce & Gabbana.
The music in the advert
Music: L'Estasi Dell'Oro (Bandini Remix) | Artist : Ennio Morricone
The music in the Dolce & Gabbana K advert video is a remix of the musical composition 'L'Estasi Dell'Oro' (The Ecstasy of Gold) by Italian composer Ennio Morricone. The track was composed as the soundtrack for the 1966 western film 'The Good, the Bad and the Ugly'. This music also featured in a comical KFC advert for Christmas 2018 featuring a stand-off between a Chicken and a Turkey.
The The Bandini Remix version played in this advert was released in 2014 and is available for download.