Golden. Crispy. Spicy. Our whole-fry chicken is a five-star Saturday-night performer. This is not just talent. This is M&S talent. pic.twitter.com/O8J9y3OKpn

— M&S (@marksandspencer) September 12, 2020
M&S Food have been serving up their latest dine-in adverts as sponsor of Britain's Got Talent 2020. In true M&S style, we see close up shots of succulent, irresistible food while a slow tantalising Fleetwood Mac song is played in the background.
This particular example is the M&S British Southern Fried Wholefry Chicken to wet the appetite.
The fourteenth series Britain's Got Talent began back on 11 April 2020 with the auditions. The series was then put on hold while the Coronavirus pandemic took hold alongside other television programmes in 2020. Although footage for audition episodes had been pre-recorded by around March, production on the remainder of the series had to be suspended due to government guidelines aimed at reducing the spread of infection.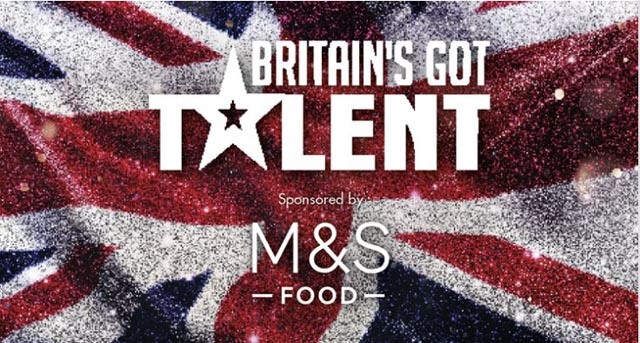 Britain's Got Talent then resumed on Saturday 05th September with no head judge Simon Cowell (due to his bike accident), no studio audience and a new judge Diversity's Ashleigh Banjo. The pre-recorded semi-finals now features a giant zoom-like screen with hundreds of viewers watching from their home. Instead of being aired each day for a week, the semi-finals featuring hosts Ant & Dec are shown each Saturday evening on ITV promising to lead up to the climax of a thrilling final.
The music in the advert
Music: Albatross | Artist : Fleetwood Mac
The music in the 2020 M&S Food Britain's Got Talent sponsor adverts is the 1968 guitar-based instrumental called "Albatross" by British-American band Fleetwood Mac. This track has been used throughout many M&S advertising campaigns. The song composed by British singer-songwriter Peter Green became a major hit in several countries reaching number one in the UK Singles Chart.