Mercedes have launched a new advert titled 'Online Showroom' featuring music by American singer-songwriter Johnnie Taylor. This Mercedes online showroom ad continues to air now 2021.
The commercial by the German car manufacturer shows a man and a women overwhelmed with decisions whether it be scanning a huge menu at a coffee shop or restaurant or choosing from a large clothing line at a store.
They both are relieved to find their options are narrowed right down for them. The 30-second ad reflects the ease of using the Mercedes Online Showroom app to make your choices easier.
The app allows users to compare every new car in stock and see the latest offers. A voice-over says "If only finding the one you really want was as easy as with the new Mercedez-Benz Online Showroom".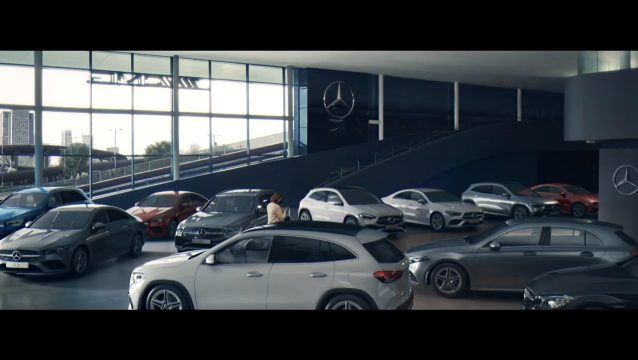 This advert follows on from the Mercedes All Round Navigation commercial last year that promoted the Mercedes Me app.
The music in the Mercedes-Benz advert
Music: Just The One (I've Been Looking For) | Artist : Johnnie Taylor
The music in the Mercedes Online Showroom advert is a song called "Just The One (I've Been Looking For)" released in 1969 by American R&B and soul singer-songwriter Johnnie Taylor.
The track featuring the lyrics "I've been searching for a long time, to find someone to be mine. I never thought you'd come along" is taken from his album 'Rare Stamps'.